NEDFi-Haat.com is an exclusive platform for the craft and MSME products of the 8 states of NER. You are welcome to visit any of our following showrooms:
NEDFi Haat at Rupnagar, Guwahati

Craft Gallery at NEDFi House, Dispur, Guwahati,

North East Mart at India Exposition Mart Ltd, Greater Noida,

Craft Showroom at NEDFi Craft Incubation Centre, Khetri, Assam.
Artisans and entrepreneurs of NER are welcome to use the NEDFi-Haat platform to market their products through these showrooms.
NEDFi-Haat.com is an initiative of NEDFi to promote the products NER. It is managed by NE-SHILP, a Society promoted by NEDFi. Price indicated in the website are ex-Guwahati showrooms. For any further help please send your query online or contact us. The product details of craft items mentioned are indicative in nature and there may be minor variation in colour or specification as they are handmade by the artisans and weavers.
For more details please visit www.facebook.com/aquaweaves or NE-SHILP page at facebook.com/csrNEDFi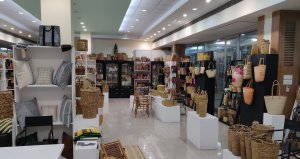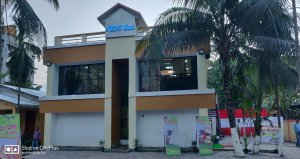 NEDFi Haat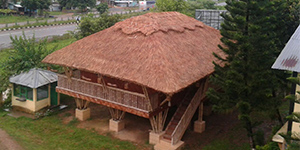 Craft Show Room
Genesis
NEDFi-Haat is an initiative of North Eastern Development Finance Corporation Ltd. (NEDFi) to provide marketing platform to the ethnic produce of NER. It was initiated in the year 2002 with an exhibition infrastructure at Ambari, Guwahati. The venue was pioneer in commercialization of ethnic delicacies as well as handloom and handicraft products of the region. The Pre-Bhogali Bihu Melaand Pre Rongali Bihu Melaheld in the month of January and April were the most popular events in the venue. The other SHG Melas, State Specific exhibitions, Pre Puja Fair, N. E. Handloom and Handicraft Fair, etc. held in different times of the year were also frequented by the consumers who preferred to buy products directly from the rural producers. The Haat at Ambari had to be closed in the year 2013 when Govt. of Assam decided to construct a new building at the site.
NEDFi Haat at its earlier location
In the year 2019, NEDFi –Haat was set-up at its present premises at Rupnath Brahma Path, Rupnagar, Guwahati in association with Mahila Imdad Committee, Rupnagar, Guwahati. With ample parking space and its location in the heart of Guwahati, the new venue provides an ambience for good shopping experience.
The recent pandemic caused by Covid 19 has brought many challenges in terms of marketing and logistics, for the artisans and entrepreneurs of NER.To overcome these difficulties, all the showrooms managed by NE-SHILP are now opened for marketing of products produced by such producers belonging to handloom, handicraft, food processing and other MSME sector of the 8 states on NER. This is an opportunity for the producer groups to establish permanent market linkage with their customers through these showrooms as well as through this online platform.
NEDFi Haat at its new location- Rupnagar, Guwahati